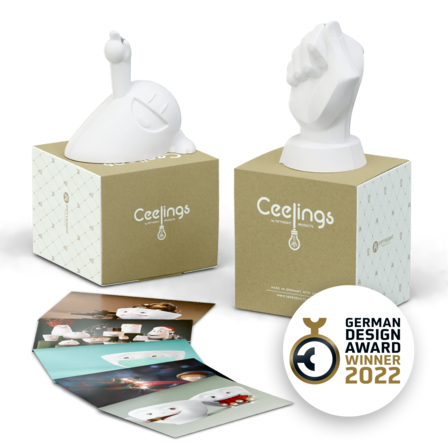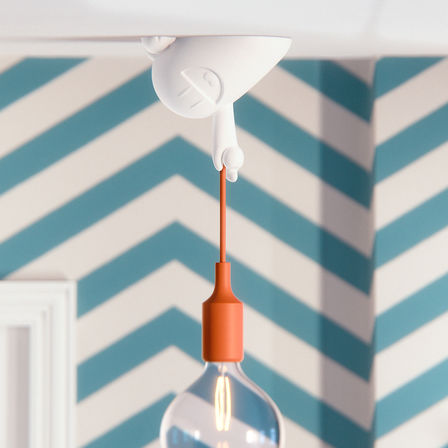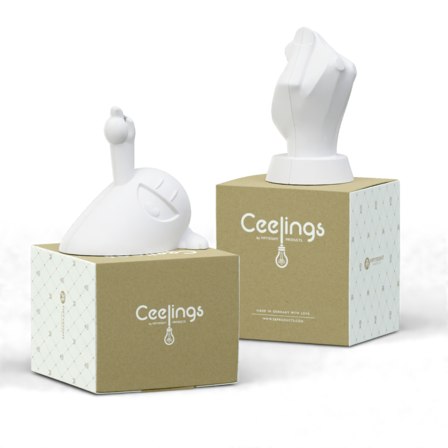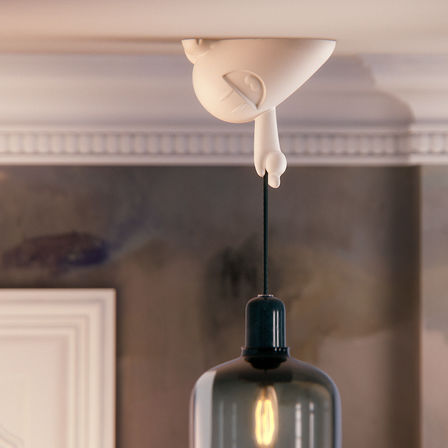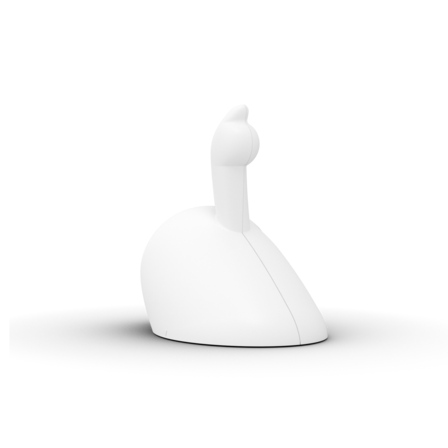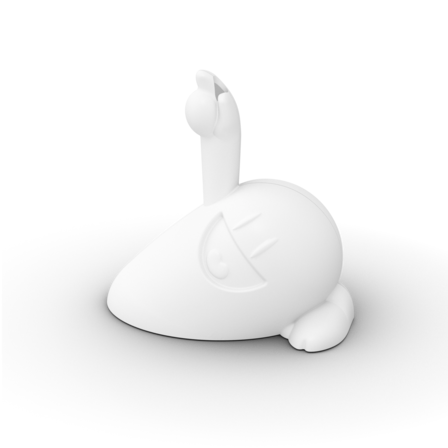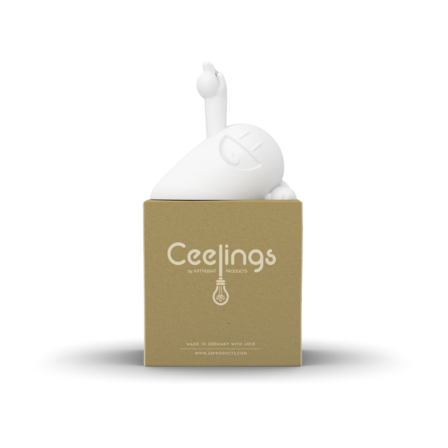 Love from Above
| | | |
| --- | --- | --- |
| 82.88 € | 69.00 € | (Taxes comprises) |
Give your ceiling a style upgrade with our pretty and clever CEELINGS collection.
Get our CEELINGS in a set of HAPPY HERMANN and the HANDFUL OF LIGHT.

Finally! One of the most boring parts of interior design, namely the drab canopies on top of ceiling lamps, is receiving an update. Our CEELINGS are real eye catchers as they bring life and emotions into the hone. Look up at the ceiling and prepare to smile, especially once you see our Happy Herrmann dangling a lamp over your head!
Each CEELING contains the cable guide that helps hang your CEELING from the room's ceiling and adjust as needed. Did you know? Our CEELINGS are crafted from premium ABS plastic offering longevity, resistance against corrosion, color retention and 100% recyclability. Maintaining the company's social and environmental guidelines, delivery chains are kept as short as possible: Design, toolmaking, production and packaging at a sheltered workshop happen within a 30-kilometer radius of FIFTYEIGHT headquarters in the city of Frankfurt.
Installing our CEELINGS is a breeze, just follow our snazzy how-to video!  
Weight Happy Hermann: 165 g / 0.36 lbs
Height: 15,5 cm / 6.1 inch
Width: 16 cm / 6.3 inch
Depth: 12 cm / 4.7 inch
Weight Handful of Light: 158 g / 0.35 lbs
Height: 17 cm / 6.7 inch
Cross section: 10 cm / 3.9 inch
Both CEELINGS come with Assembly Parts: each 3x Screws, each 3x Anchors, each 1x Terminal Strip, each 1x Installation Guide
100% Made in Germany, from Frankfurt with Love!
This set consists of: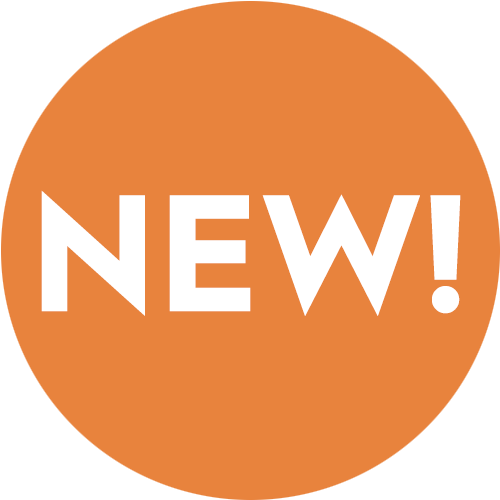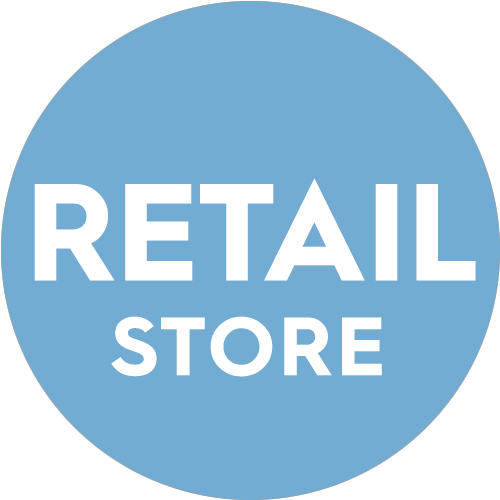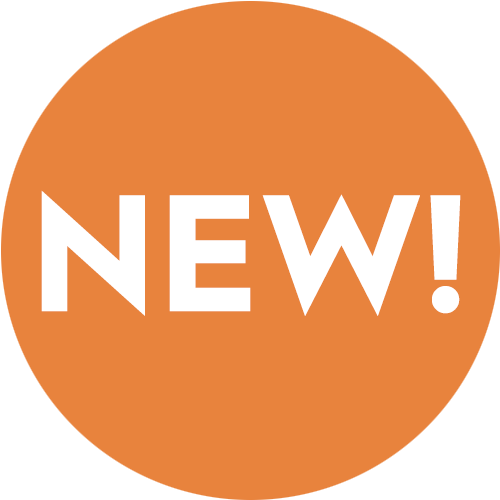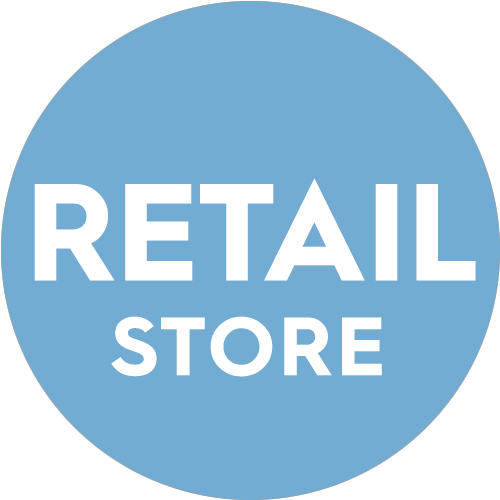 Postcards Set (5 different postcards)